The family consists of 9 people. They are Tom, Suzy, Rachel, Georgie, Ethan, Harley, Lewie, Beast and Daphne. Though they always fight and argue, the end of each episode resolves around them making up.
The family is also very proud of their members and will get revenge on anyone who messes with their family. Excluding the parents Tom and Suzy, each Diaz member has a day of the week all to themselves. Harley is the only member of the family to physically appear in every episode, with Rachel appearing in the least episodes.
Appearances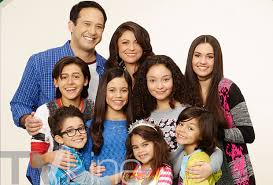 Season 1
Season 2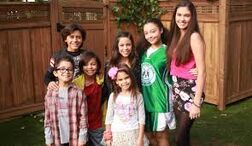 Season 3
Other Members
Grandmother (Stuck in Harley's Comet) [Suzy]
Abuela (multiple, also only other member to make a physical appearance) [Tom]
Uncle Jake (Stuck at Christmas- The Movie) [Tom]
Great Uncle Warren (Stuck with My Sister's Boyfriend) [Tom]
Aunt Karen (Stuck with a Hook, Line, and Sinker) [Suzy]
Trivia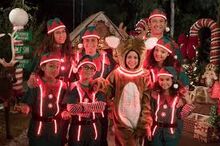 The Diaz Family have many traditions, including: Easter, Christmas and hosting the Diaz Awards Ceremony, which is a whole ceremony to commemorate each Diaz member.
It seems as though they each have a role to play in the family.
Gallery
| | |
| --- | --- |
| | This page is an image gallery for This is the gallery box for the Diaz Family. To view or edit please press here. Please add to the contents of this page, but only images that pertain to the article. |
Videos